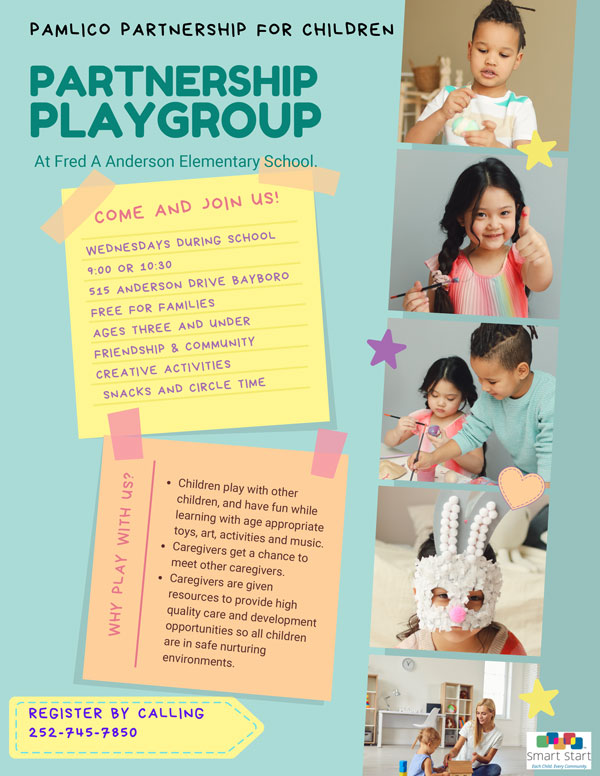 PAMLICO PARTNERSHIP FOR CHILDREN
At Fred A Anderson Elementary School
Come and Join Us!
Wednesdays During School
9:00 or 10:30
515 Anderson Drive Bayboro
Free For Families
Ages Three And Under
Friendship & Community
Creative Activities
Snacks and Circle Time
WHY PLAY WITH US?
Children play with other children and have fun while learning with age-appropriate toys, art, activities and music.
Caregivers get a chance to meet other caregivers.
Caregivers are given resources to provide high-quality care and development opportunities so all children are in safe nurturing environments.
REGISTER BY CALLING 252-745-7850