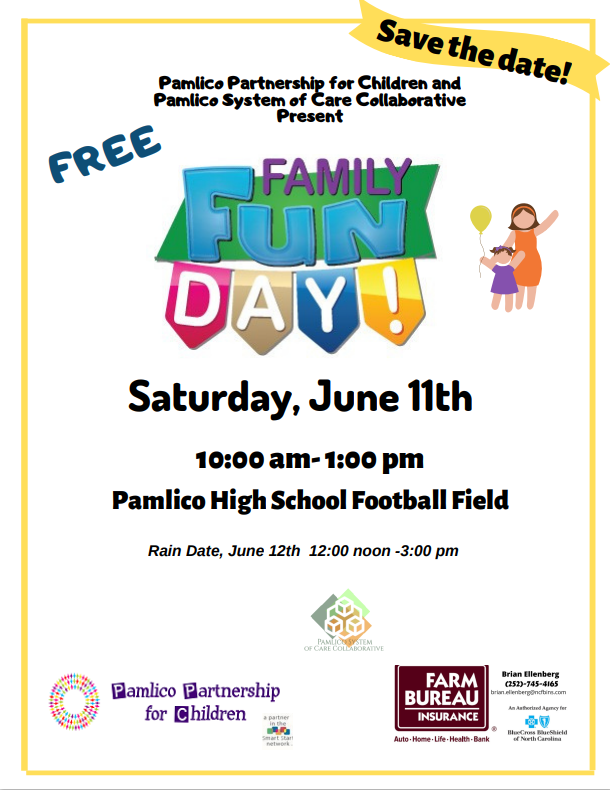 Join us for our community family fun day on June 11th from 10 AM-1 PM at Pamlico County High School Track/ Football field!
If your agency or business is interested in supporting this event through a sponsorship please see the sponsor application. Those who wish to sponsor please do so quickly so we can add you logo to printed material and social media.
If you would like the community to learn more about your organization and would like to set up a table, please click the button below to download the sponsor form.
The payment portal for sponsors can be found by pressing the button below.